Digitally collect data on-site and manage remote workers
Construction & Maintenance
Use TeamHaven on a cost-per-activity basis to manage, execute and report on construction inspections, snag lists, site audits and health and safety checks.
Send instructions, track issues and take photos
Streamline and standardise how you collect information from construction sites using TeamHaven.
Stay organised by creating online projects that can be accessed and edited by your team. Send customised instructions and inspection checklists to remote staff and collect information, photos and signatures from sites using the TeamHaven Mobile app. Create one-off jobs, set up recurring schedules or re-assign reported issues so they can be fixed.
Keep a digital record of inspections and provide proof of execution for clients or health and safety records. Identify issues and share a range of professional picture gallery and dashboard reports with clients.
Save time managing workers and use TeamHaven as proof of operating efficiently. Push job briefs to your team in seconds and see when they are completed. Filter staff based on their skills and experience and use TeamHaven to keep track of your team's travel.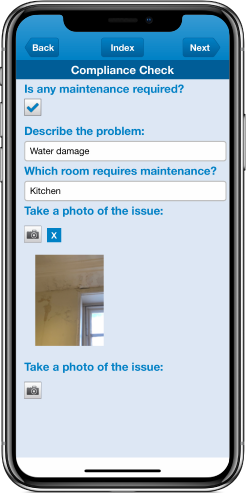 TeamHaven Features
Free 30-day trial
No subscription fee
App available on iOS and Android
Create schedules
Keep data secure
Provide proof of execution
Collect images and signatures
Use app without internet access
Travel and payroll reports
Case Studies
Find out why so many businesses have chosen TeamHaven to improve their field force automation and reporting.
Start your free 30-day trial
Contact us today for your tailored free 30-day trial, and we will set up your first project for you.